We would like to thank all our volunteers who helped us at the potato day, Stroud Farmers Market for hosting our stall and Dundry Nurseries for supplying us with all the lovely potato varieties.
Down to Earth Stroud support people in growing and harvesting their own fruit and vegetables. Our aim is to increase access to, and availability of fresh, nutritious and healthy food and encourage reconnection with the land.
We provide a range of services including gardening and we run several community projects across Gloucestershire.
Make a donation and support our community projects:
We provide private gardening services and subsidised schemes across Gloucestershire. We are always looking for capable gardeners to join us, preferably with experience in using petrol tools. If you are interested, get in touch!
We're back in our fifth(!) year using up surplus produce and coordinating exchanges across Gloucestershire. Find out more about the project and where to take your surplus here…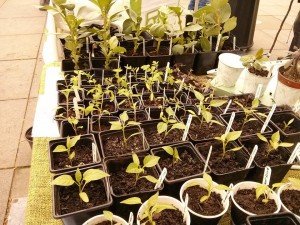 Seed bank seed is available now! Back for its third year the successful Stroud Community Seed Bank is looking for volunteer seed savers. For our first ever catalogue and a lot more info, click here…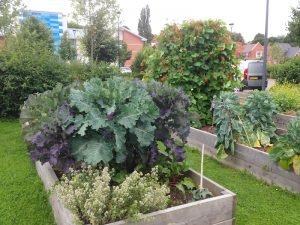 Our allotments, orchard and ground improvements are coming along nicely! We're installing our second round of raised bed allotments in 2018. Find out more here…
Alex
Down to Earth and Transition Stroud present: STROUD POTATO and SEED DAY 2020! The main day will be Saturday 1st February at the Farmer's Market from 8.30am to 2pm. This year we will also be available the evening beforehand on Friday 31st January [...]
Alex
Barn Dance 'Save the Bees' Fundraiser! Want to come to a Barn Dance? Then get your cowboy boots on, some straw to chew on, and we'll see you on the dance floor, for this fundraiser to keep Bee the Change Project, buzzing! Saturday [...]
Alex
A group of inspiring young seed savers at Oakridge Parochial School in Stroud took part in a seed saving workshop with our own Stroud Community Seed Bank recently. Collecting no less than 9 varieties of seed, they have seen the full loop from [...]