Down to Earth Stroud support people in growing and harvesting their own fruit and vegetables. Our aim is to increase access to, and availability of fresh, nutritious and healthy food and encourage reconnection with the land.
We provide a range of services including gardening and we run several community projects across Gloucestershire.
Make a donation and support our community projects:
We provide private gardening services and subsidised schemes across Gloucestershire. We are always looking for capable gardeners to join us, preferably with experience in using petrol tools. If you are interested, get in touch!
We're back in our fifth(!) year using up surplus produce and coordinating exchanges across Gloucestershire. Find out more about the project and where to take your surplus here…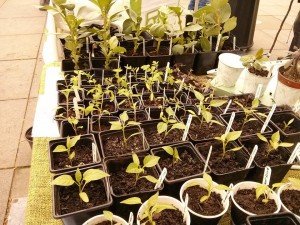 Seed bank seed is available now! Back for its third year the successful Stroud Community Seed Bank is looking for volunteer seed savers. For our first ever catalogue and a lot more info, click here…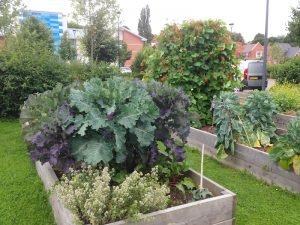 Our allotments, orchard and ground improvements are coming along nicely! We're installing our second round of raised bed allotments in 2018. Find out more here…
l.almasi
  At Down to Earth, we're always interested in innovative growers who take it upon themselves to save seeds that go beyond the mainstream. The fruit and vegetables in our supermarkets have become all the more homogenised, and nutritious food often arrives with [...]
l.almasi
From Dream to Reality: How to Start and Monetize a Small Farm Starting a small farm is not an easy task, but it can be a rewarding experience. With the right knowledge and preparation, anyone can turn their dream of owning [...]
Jason Spinney
Such a lovely place to work and a really friendly group of people.The plots are really looking green and interesting now with so many of the crops we've plantedcoming into fruit. Potatoes flowering, beans and peas coming along nicely, parsnips, leeks, onions, garlic [...]